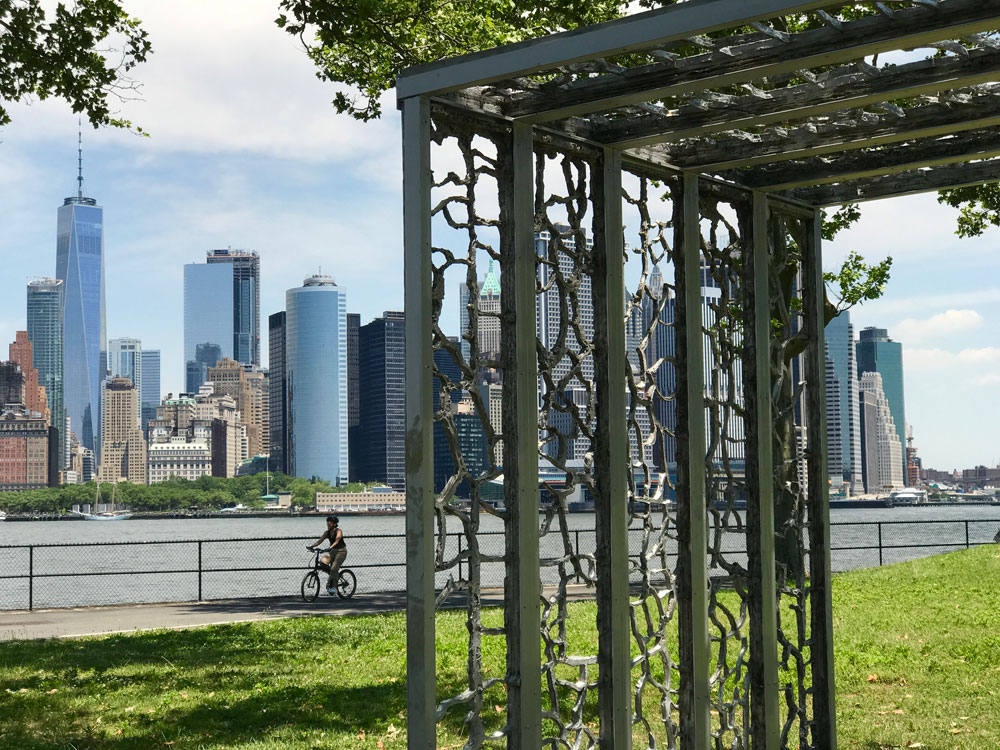 Don't let the summer season go by without taking a trip to one of my favorite summer spots Governors Island. Located in the shadow of the New York City skyline smack dab in the heart of New York Harbor, a short ferry ride will transport you to this 172- acre island, originally the landing place of the first settlers back in the 1600's. In more modern times Governors Island was a military base and a U.S. Coast Guard station. Despite being shuttered for many decades, lucky for us the island reopened in recent years to become a top NYC destination spot replete with a dynamic mix of cultural programming, urban farming, bike rentals and a spectacular park. Open to the public from May-September, be sure to pay a visit. There's nothing like the unique city views from this vantage point as you lazily swing in one of the many hammocks scattered throughout the grounds on a late summer's eve!
GETTING THERE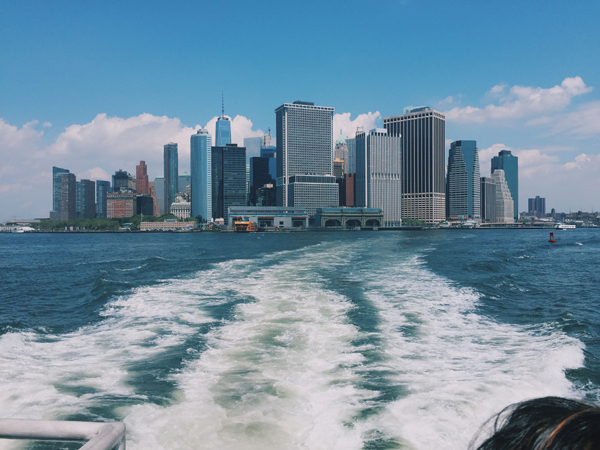 Governors Island is easily accessible by ferry every day of the week during the open season. At only $2.00 a ticket for a quick ten minute ride, it's one of the best bargains in town. For ferry schedule go to govisland.com
RENT A BIKE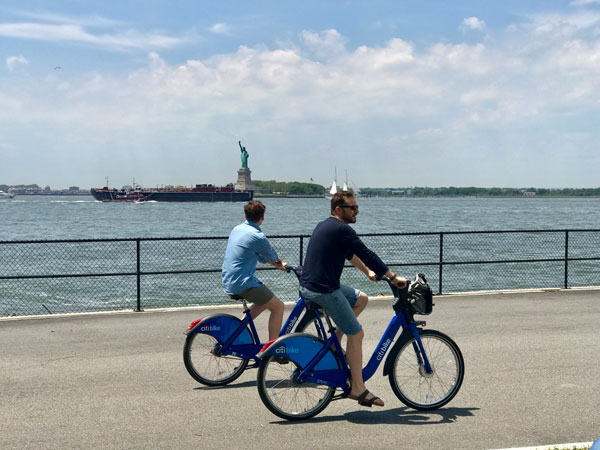 Governors Island has miles of biking paths. You can either bring your own bike on the ferry or head over to Blazing Saddles (located just down from where you disembark from the ferry) to rent a single bike, tandem or surrey.
RELAX ON A HAMMOCK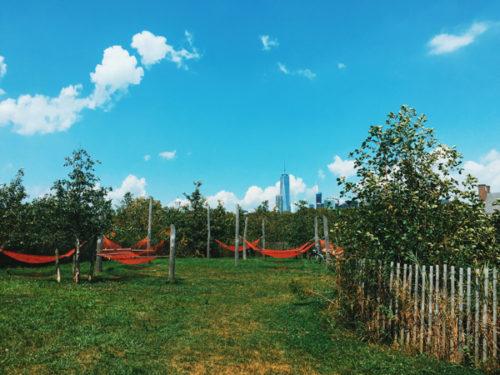 Grab that book that you've been dying to read and head over to Hammock Grove where you can relax and nap in one of 50 hammocks all while taking in a gorgeous view of the Statue of Liberty.
FOOD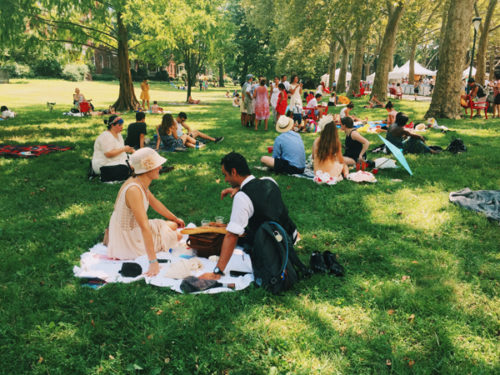 Pack a picnic! While picnic tables are available throughout the grounds, there is an abundance of shaded green space perfect for sprawling picnic blankets. Cozy adirondack-style chairs also beckon so you have the perfect setting for that last glass of Rose you've been saving for a special summer afternoon. There are also two food courts where you can choose from a rotating array of eclectic food trucks: Ligget Terrace is located at the center of the island and is open every day while the King Avenue Food Court is in the historic district and open on weekends.
VISIT THE TEACHING GARDEN
The 21,000 sq. ft. Governors Island Teaching Garden is dedicated to teaching NYC school children about urban agriculture and healthy eating. The farm grows a vast array of veggies, fruit and herbs utilizing sustainable elements and featuring a large solar oven as well as several rainwater harvesting systems. It's open to the public for family visits through the end of the season.
VIEW THE NEWEST ART INSTALLATION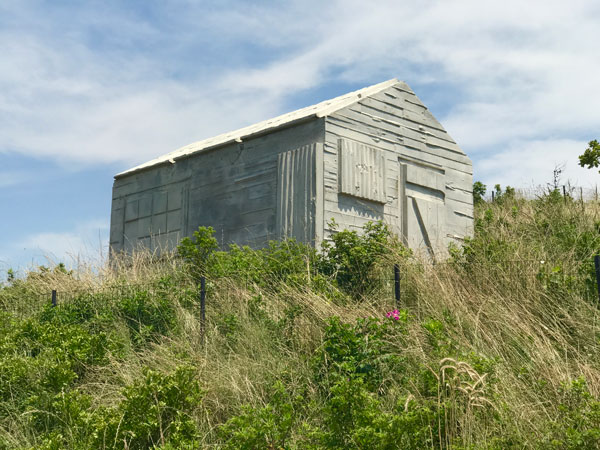 Cabin, is a permanent installation by British artist Rachel Whiteread. Sitting modestly on a hillside overlooking New York Harbor, the sculpture – in stark contrast to the city beckons beyond – creates a sense of contemplative quiet and distance from the bustle of the city across the water.
UPCOMING EVENTS ON THE ISLAND
Governors Island hosts a bunch of events throughout the summer so check out the schedule but here are some of my favorites: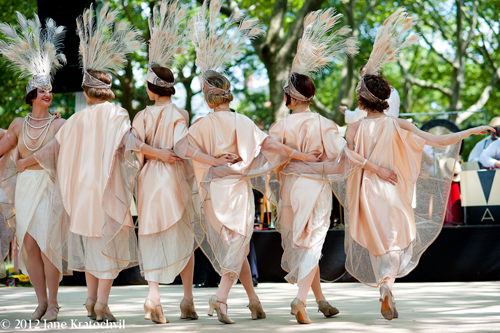 ~ Dust off your flapper dress and travel back in time at the Jazz Age Lawn Party, June 10th & 11th and August 26th & 27th. Witness antique gramophones bring to life original recordings from the 1920's, Charleston dance contests, 1920's motorcar exhibit, pie eating contests and the wonderful sounds of Micheal Arenella and His Dreamland Band. Selected by the New York Times as one of the most memorable New York events, this is one you won't want to miss!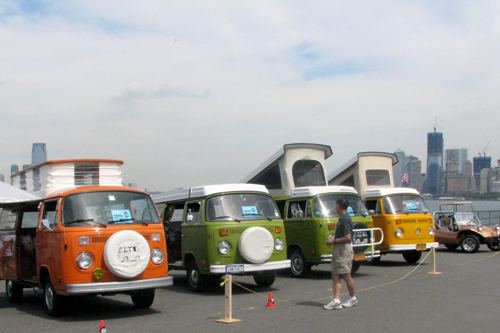 ~ NYC Volkswagon Traffic Jam, Aug 20th. A spectator judged Volkswagon car show and picnic. Nearly 100 Beetles, buses, dune buggies and other original VW's circa 1950's-1970's.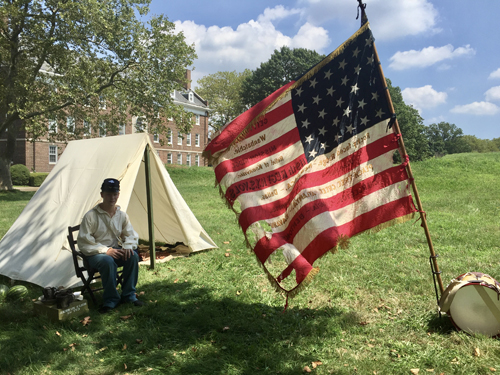 ~WW1 History Weekend, Sept. 16 and 17th. Join the World War 1 Centennial Committee as they honor the U.S . entry into World War 1 in 1917. See dozens of reenactors along with vintage Army vehicles, ambulances, equipment displays, author talks and demonstrations.