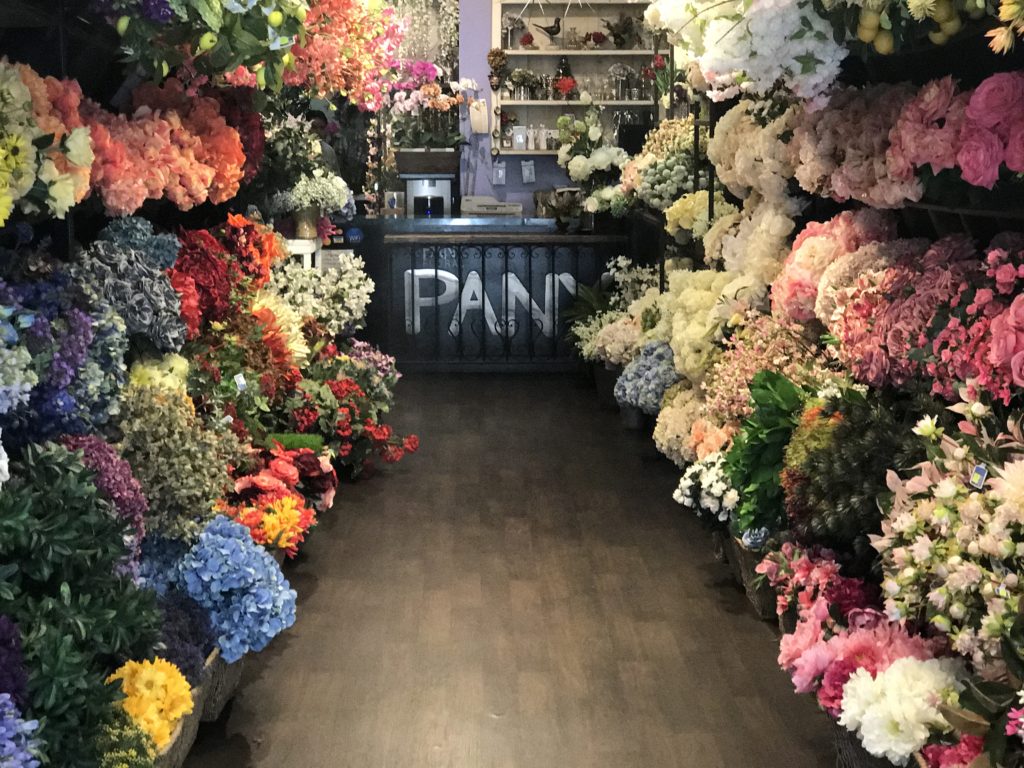 Whether you're buying flowers for yourself or someone else. I'm of the school of thought (barring allergies) that we should all send and receive flowers as much as possible. Flowers are a great way to celebrate any occasion in life. Giving a simple bouquet of flowers says "hey I'm thinking about you and think you deserve something nice". Is there anything more romantic than receiving a bunch of roses? Maybe you just want to brighten your day or your home? Treat yourself to a bouquet of flowers for the simple reason that we all deserve a little extra beauty in our lives. What better place to get beautiful fresh blooms for less than half the price of your local florist that the New York Flower District located on West 28th Street Between 6th and 7th Avenue. With all the surrounding, beautiful foliage let alone the colorful characters who work in and patronize the area, you'll surely have a memorable experience. As for me, I couldn't be happier from my latest foray to the market – I finally found my Fiddle Leaf Fig!
GUIDELINES FOR NAVIGATING THE DISTRICT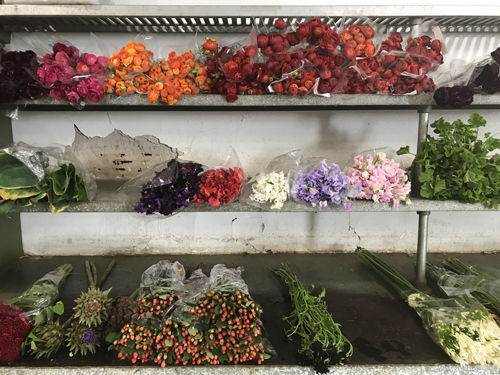 – Start early so you can see the Flower District come alive. Since the flower pros arrive around 5:30 am, you should plan on arriving between 8-9 am to see the area at its most vibrant.
– Bring cash – not all shops accept credit cards.
– As there are many shops on both sides of the street, take a mental inventory of what's available at the various stores before you start purchasing.
– If you are buying multiple bunches and want to browse more comfortably, you can stash your flowers on shelves located in the back of most shops.
FAVORITE SHOPS
JROSE Wholesale Flowers (117 West 28th Street) One of my favorites with a large selection of beautiful flowers and to-die-for roses. Really knowledgable and helpful sales staff
Major Wholesale Florist (41 West 28th Street) They are the supplier to the Metropolitan Museum of Art, New York Public Library, Lincoln Center and the United Nations to name a few. Need I say more?
Harvest (111 West 28th Street) Specializes in roses offering over 300 different varieties. Foliage Garden (120 West 28th Street) Go to this greenhouse to get leafy plants, trees and orchids.
J & P Flowers Inc. (135 West 28th Street) Tropical Plants & Orchids ( 106 West 28th Street) My go-to for a wide variety of beautiful orchids.
International Garden Inc. (807 6th Ave.) This is one of the few shops that is open on Sundays.
Pany Floral (146 West 28th Street) Don't have a green thumb? This shop carries beautiful, very realistic silk flowers. Shhh, just don't tell anybody they're imitation!
Jamali Floral & Garden Supply (149 West 28th Street) Vases, baskets,ribbon, tulle, beads, gardening shears, planters….you'll find it here.
NEED COFFEE WHILE SHOPPING THE MARKET?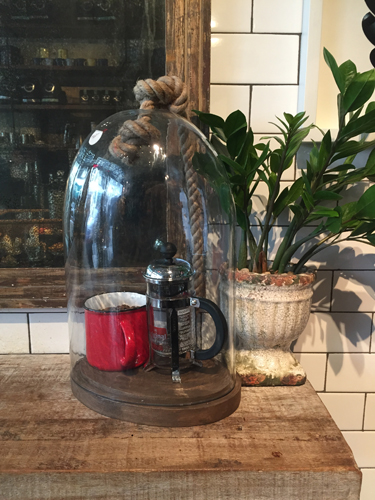 Don't leave 28th Street without stopping into one of the cutest coffee shops in NYC, A Little Taste Cafe (148 West 28th Street) is a European, boutique-style cafe, specializing in bespoke coffee drinks and delicious fresh pastries. There is also a secret door in the back that leads to the most beautiful home goods showroom.