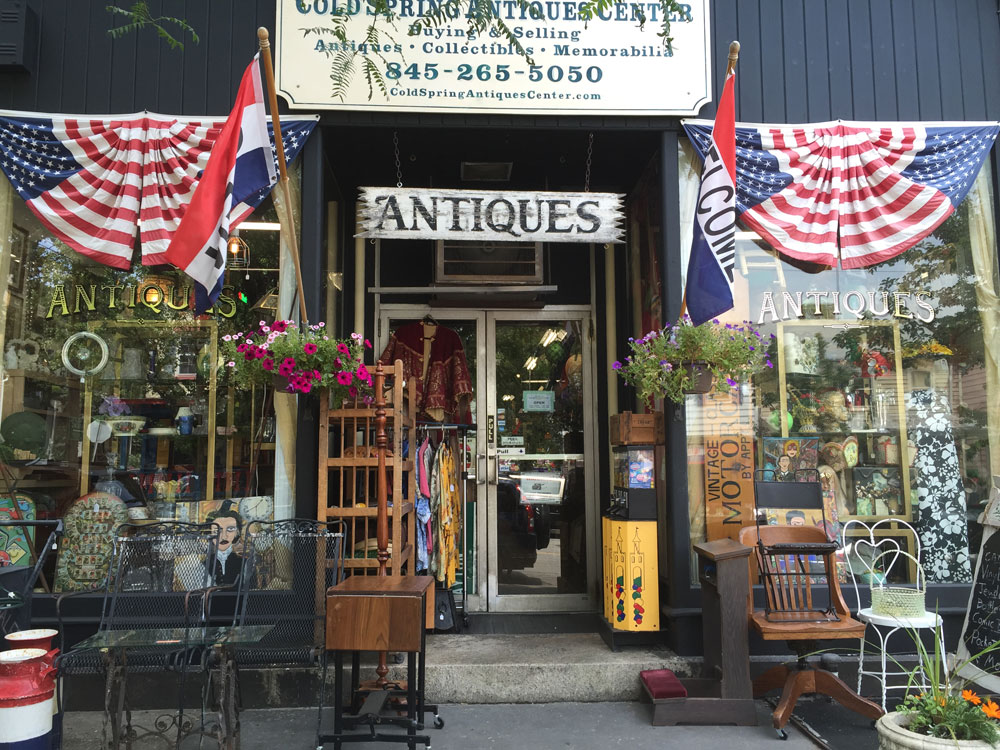 While it's a mere 50 miles north and just over an hour's ride from the city, the charm of Cold Spring New York feels like a throwback to the more innocent, gentile times of the 19th century. Located in Putnam County on the east bank of the Hudson River, this historic village is a perfect respite from the oppressive heat, noise and crowds that is the island of Manhattan in the summer.Spend an afternoon strolling the town's charming Main Street lined with a variety of restaurants and specialty shops. You'll find a vast array of unique offerings from home goods to vintage collectables, gifts, toys and jewelry, much of which is made by local artisans.
Soak up the sun at Cold Spring's river-front park and prepare to be dazzled by the incredible views of the Hudson which often culminate in magnificent sunsets behind nearby historic West Point Academy and the backdrop of Storm King Mountain.
There's so much more to this town than shopping and dining. If you prefer something more active, be sure to check out the various kayacking tours and hiking trails. If it's a more cultural angle you're after, visit Manitoga – the home, studio and woodland garden of design legend Russell Wright. Whatever your interests are, no visit to the Cold Spring area would be complete without experiencing a performance at the renowned Hudson Valley Shakespeare Festival.
SHOP COLD SPRING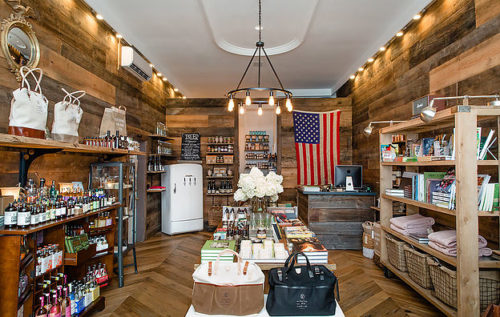 Cold Spring General Store, 61 Main St. Located in a 1897 landmark building, this shop is a modern day take on the general store of yore. The focus is handmade, American-made goods. The store is stocked with a blend of home and kitchen goods, stationary, cookbooks, books focusing on life in the Hudson Valley and many items made by local artisans. Be sure to check out The Barn next door, which sells local, in-season produce such as fruits, vegetables, honey, canned pickles and farm-raised eggs.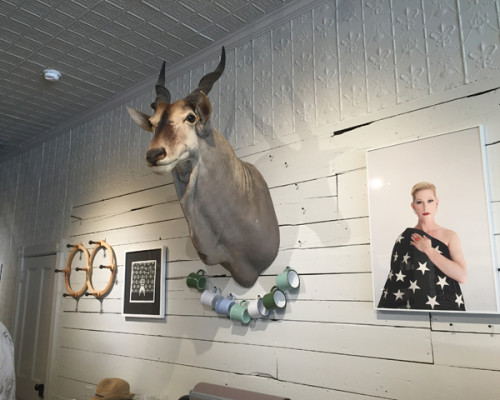 Burkelman, 101 Main St. The Old-timey "Main Street" address belies what lies beneath this inspiring retail establishment. Housed in a former downtown soda shop, Burkelman is a refreshing assemblage of home goods, rugs, lighting, accessories and jewelry sourced from artisans and designers around the globe. The focus is on quality craftsmanship and the design esthetic is impeccable.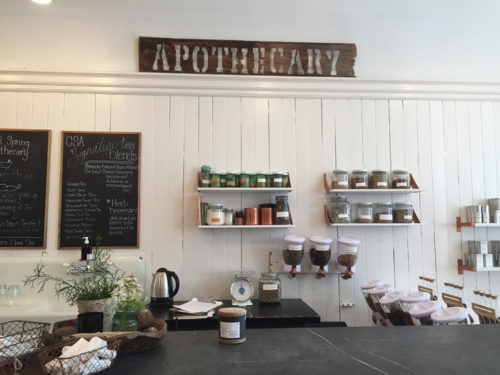 Cold Spring Apothecary, 75 Main St. In the old days an apothecary served as an establishment to treat all kinds of ailments but these days it encompasses a wide variety of medicinally focused products and healing treatments. This particular Instagram-worthy shop is stocked with skin/hair/body products, candles and home goods. The beauty products are crafted in small batches at their own manufacturing lab, ensuring the use of the highest quality, all natural ingredients. In the back of the store is a Wellness House offering Spa and Salon Services. Deep tissue massage anybody???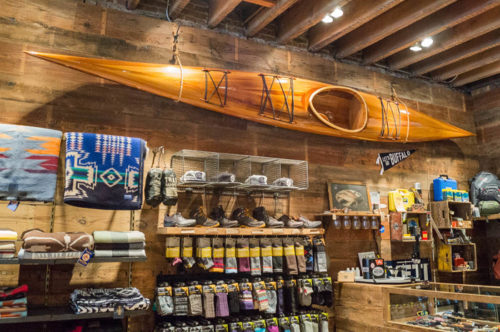 Old Souls, 63 Main St. Flannel shirts, hiking boots, hand-stitched journals, maple syrup, honey and local jams. For the fly fishing aficionado, Old Souls carries a full range of gear including flies, rods, waders, nets, camp chairs and more. Most of the merchandise in the store is proudly made in the USA.
ANTIQUING IN COLD SPRING
I'm a sucker when it comes to anything unique, eccentric, retro and artistic! While wandering down Main Street, be sure to check out the myriad eclectic antique shops for some fun findings. Whether you're looking for a set of whimsical mismatched chairs, old cookie jars or an original 1950's frock to wear to that late summer garden party, I can all but guarantee you'll score something fabulous!
Here are a few of my favorites:
~ Cold Spring Antique Center, 77 Main St.
~ Once Upon A Time, 159 Main St.
~ Antique Alley, 93 Main St.
~ Vintage Finds, 153 Main St.
~ Heavenly Treasures, 93 Main St.
~ Bijou Galleries, 50 Main St.
THINGS TO SEE/DO IN AND AROUND COLD SPRING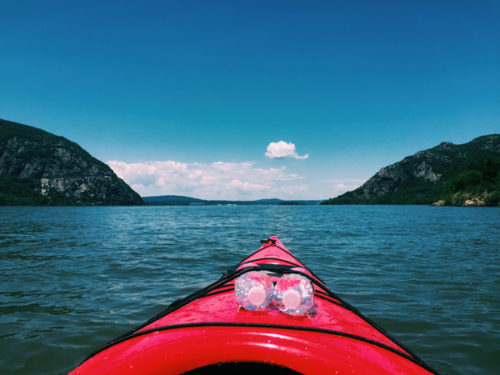 KYAK ON THE HUDSON. What better way to spend a summer day than being on the water surrounded by the splendor of the historic Hudson River! Hudson River Expeditions offers a wide range of kayaking experiences that accommodate all levels – from challenging day tours, meandering moonlight paddles, nature and history tours to watching fireworks bursting across the horizon. There's something for everyone.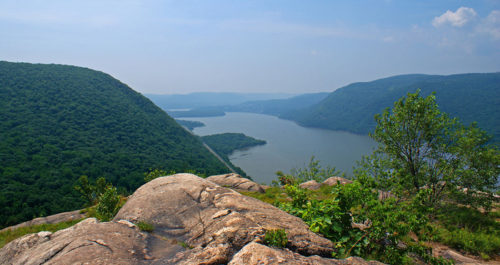 GO TAKE A HIKE. It's no secret that Breakneck Ridge is the best hike in town. Newsweek Magazine listed it as one of the top ten hikes in the United States. It's so acclaimed it even has it's own designated train stop (Metro-North has a Breakneck Ridge Station, located 2 miles north of the village of Cold Spring). The trail climbs very high the first 1.5 miles but as soon as you ascent the mountain, you have incredible views of Beacon, Newburgh, West Point, Bannerman Castle and the Catskill Mountains. It's definitely worth the huffing, puffing and rock scrambling! Breakneck Ridge is ranked as a medium-difficult hike used by people of all ages and fitness levels. Give yourself 2-3 hours to complete the hike and enjoy the spectacular views.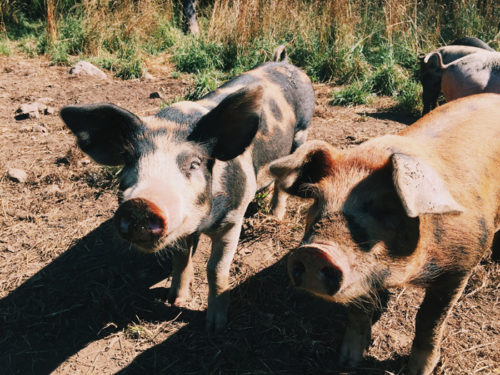 VISIT A LOCAL FARM. Nestled on 225 glorious acres, the non-for-profit Glynwood Farm is dedicated to ensuring the proliferation of farming in the Hudson Valley. The land purchased in 1929 by financier George Perkins, has now become a beacon of enlightenment, beauty and education while supporting local produce and people. There are family tours, workshops, farmer training programs and a farm store where you can purchase Glynwood's vegetables and eggs as well as award winning products from local producers.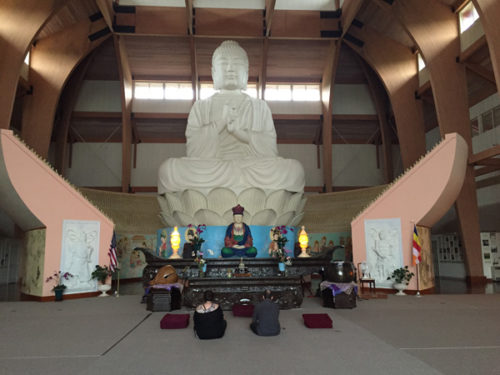 FIND YOUR INNER PEACE. Peace and tranquility are at the heart of the Chuang Yen Buddhist Monestary. Set on 225 bucolic acres in Kent, Putnum County, NY, the temple is home to the largest indoor statue of Buddha in the Western Hemisphere (measuring 37 ft. high). Encircled by 10,000 smaller statues of Buddha on a lotus-laden terrace, it is an awe-inspiring sight to behold. The name"Chuang Yen" means "Magically Adorned" and the grounds and statue are truly that. In Buddism, world peace starts with inner peace. You will surely find it here.
EAT AND DRINK IN COLD SPRING
Full disclosure…I have pigged out my way through just about every meal offering here in Cold Spring (all the more reasons to hit those hiking trails and kayak trips!). This town offers a variety of options from the culinary delights at Hudson Hills, a breakfast/lunch spot that uses fresh local ingredients, to Brasserie Le Bouchon, a French bistro which Zagat rated as "excellent". Don't even think about leaving without an indulgence at Moo Moo's Creamery, the best homemade ice cream that features 150 flavors on a rotating basis (time for boy camp after this!). While the village may seem small in size, it boasts a relatively large variety of over 15 restaurants and bars to choose from. Here are a few more goodies:
~ Depot Restaurant, 1 Depot Square
~ Foundry Cafe, 54 Main St.
~ Cathryn's Tuscan Grill, 91 Main St.
~ Hudson House River Inn, 2 Main St.
~ Whistling Willie's American Grill, 182 Main St.
THE ARTS IN AND AROUND COLD SPRING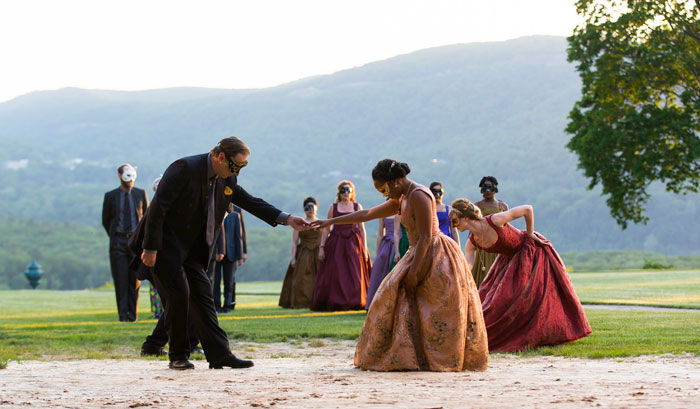 HUDSON VALLEY SHAKESPEARE FESTIVAL. Picture a positively breathtaking setting on the historic grounds of the Boscabel House and Gardens under an open air seated theater tent overlooking the Hudson River. You may think you're in a Midsummer's Night Dream but in fact you are one of the fortunate patrons attending this annual summer theatrical treat. Over the course of 12 weeks, the Festival's critically acclaimed repertory includes productions of Macbeth, As You Like It and Measure for Measure.
Be sure and bring a picnic…before each performance, guests bask in the splendor of the estate's rolling hillside with their own sumptuous feasts fit for King Lear. Parting this magical festival is indeed, such "sweet sorrow!"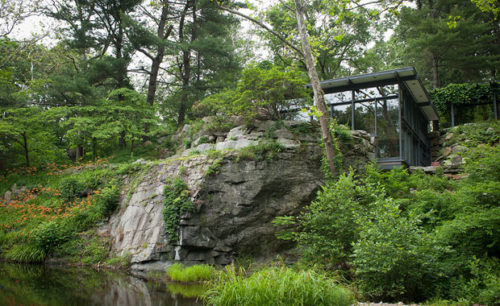 Visit Manitoga. Drive ten minutes from Main Street in Cold Spring to Garrison and visit Manitoga, the stunning home, studio and woodland sanctuary of modern industrial designer Russel Wright (1904-1976). Take a 90 minute tour of the house and grounds which includes the breathtaking 75 acre gardens and "Dragon Rock" studio built on the rock ledge of an abandoned quarry. From this vantage point, you can better appreciate the influence of nature on Wright's designs and creations. This National Landmark is one of the few 20th century homes open to the public. …