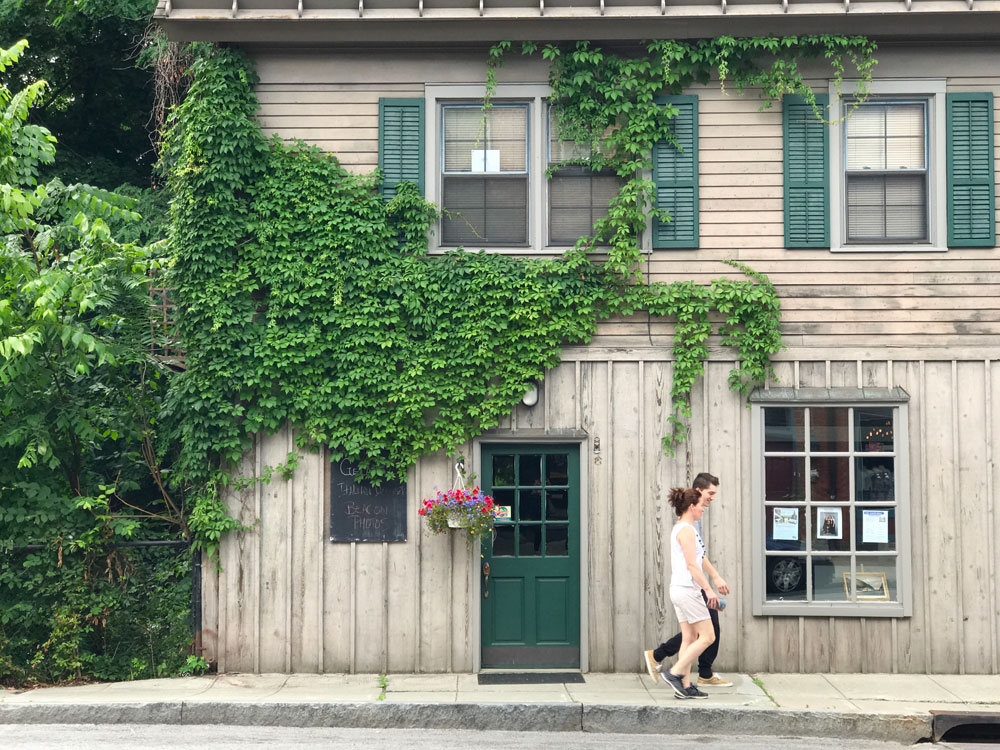 Beacon, about an hour and a half due North of New York City by either car or Metro North train from Grand Central is packed with small town Americana charm.  An industrial and historic town once known for manufacturing textiles, hats and boxes, Beacon  has harmoniously kept it's industrial character while also preserving the natural beauty of this Hudson Valley town.   Over the past couple of decades Beacon has become a "hot spot" for musician's, writers, artists and art-enthusiasts.   Main Street is set at the foot of  Mt. Beacon, the highest summit in the Hudson Valley.  Farm-to-table restaurants, emerging art galleries, one- of -a -kind shops and a world class art museum are all within a leisurely afternoon's walk, and don't forget your hiking boots.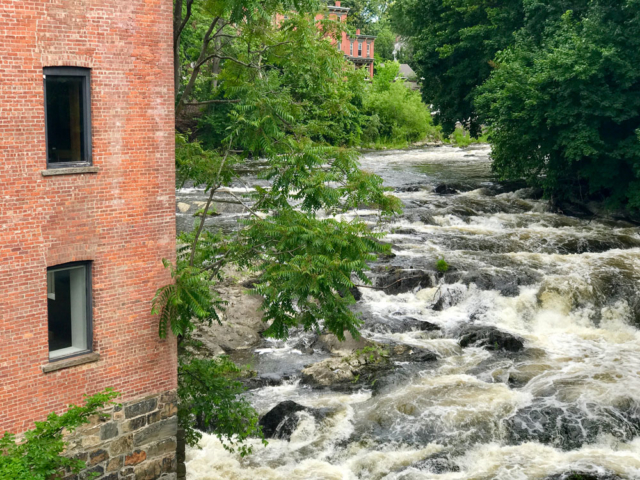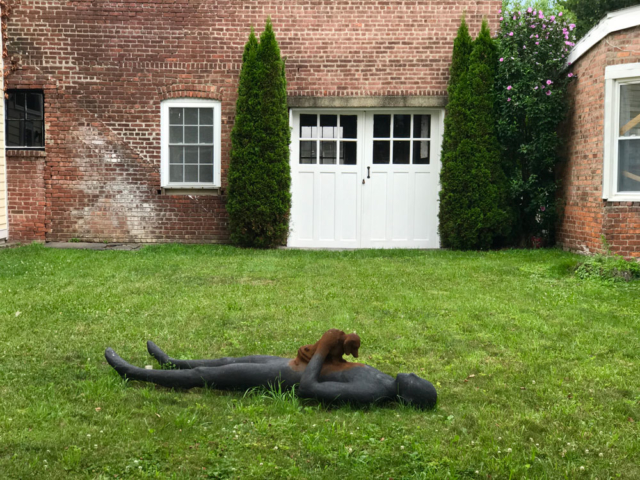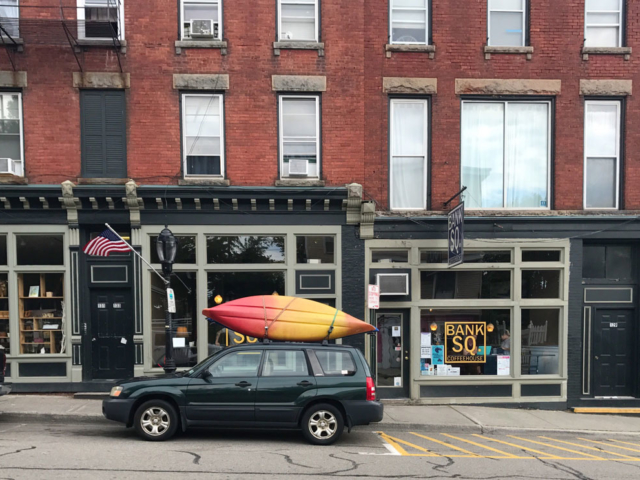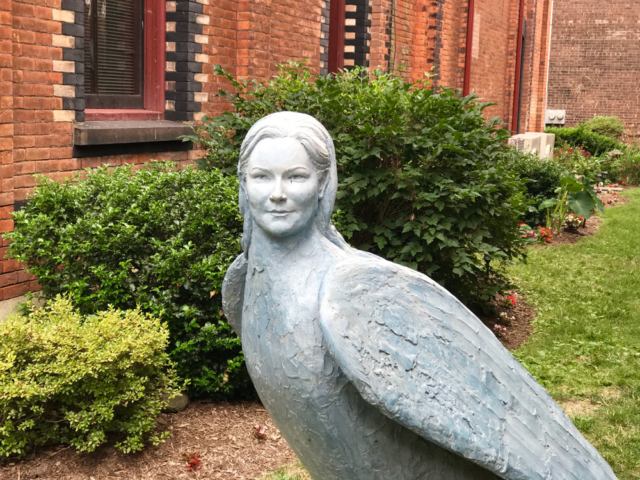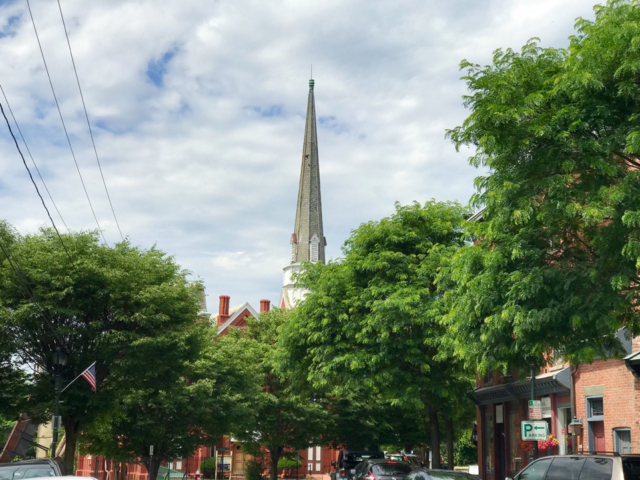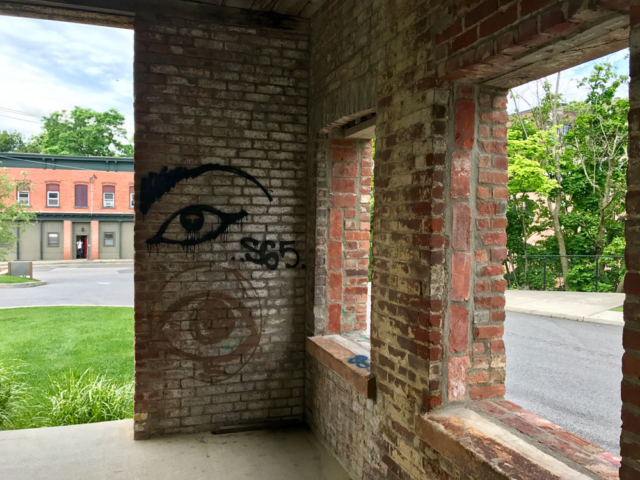 SEE GREAT ART
Housed in a former Nabisco box printing factory DIA: BEACON sits on more than 30 acres near the banks of the Hudson River.  The industrial space features sprawling open spaces and abundant natural light making the 300,000-square-foot steel, concrete, glass and brick structure a perfect compliment to the museum's large scale sculptures and installations.  Some of the artists represented are Richard Serra, Louise Bourgeois, John Chamberlain and Dan Flavin.
After you've made your way through the museum be sure to head over to the galleries that line Main Street.  One of the best ways to see the numerous galleries is to attend 2nd Saturday or the annual Beacon Open Studio, where resident artists welcome the public into their studio spaces.
~Hudson Beach Glass, (162 Main Street),  Located in a gorgeous restored firehouse, the right half of this shop features live glass blowing demonstrations and classes, while the left side is a gallery selling glass ware, vases, jewelry, wind chimes and other keepsakes.
~ Mattewan Gallery, (436 Main Street),  Contemporary art with an emphasis on works on paper.
~bau, (506 Main Street),  Artist co-operative gallery featuring figurative and abstract art.
~Maria Lago Studio 502, (502 Main Street),  An accomplished artist who's work has been featured in private collections, museums and galleries in Europe and the US.
~RiverWinds Gallery (172 Main Street), Local artists, paintings, photography, crafts , cards,  ceramics, jewelry and wearable art.
EAT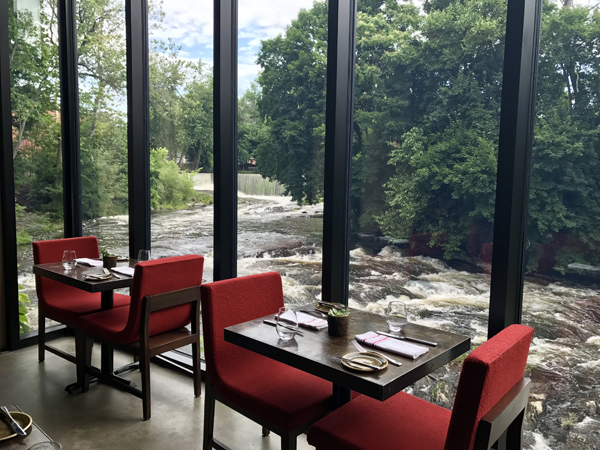 With it's influx of weekenders and tourists, coupled with Beacon's close proximity to Hudson Valley farms Beacon has a bunch of dining options from a California style taqueria, local craft beers and a gluten-free cafe.
~The Roundhouse (2 East Main Street)  Don't miss a chance to dine at star chef Terrence Brennan's restaurant.   Serving locally inspired, seasonal dishes in a beautifully repurposed industrial space, overlooking the Fishkill Creek.  Check out their bar and lounge or have a drink on their patio during the summer.
~The Beacon Hotel and Restaurant (424 Main Street)  Fine local cuisine featuring the bounty of the Hudson Valley in a newly renovated historic hotel built in 1877.
~ Homespun (232 Main Street),  Hearty sandwiches, homemade soups and delicious salads are served in a warm, comfortable and welcoming atmosphere.
~Bank Square (129 Main Street),  Coffee and espresso drinks, teas, chai, smoothies and local baked goods.  Cozy atmosphere with an outdoor patio.
~Tito Santana Taqueria (142 Main Street),  California style tacos with a Middle Eastern flair.
~Ella's Bellas (420 Main Street),  Adorable Gluten-free bakery and lunch cafe  with communal, farm-style tables.  I promise you won't know the difference.
~Zora Dora (201 Main Street) )  Don't leave Beacon without checking out this little hole in the wall that sells only all natural gourmet ice-pops.  My favorite is the "Mount Beacon" ~ a blend of Peanut butter, pureed bananas, dark chocolate and Oreos.
SHOP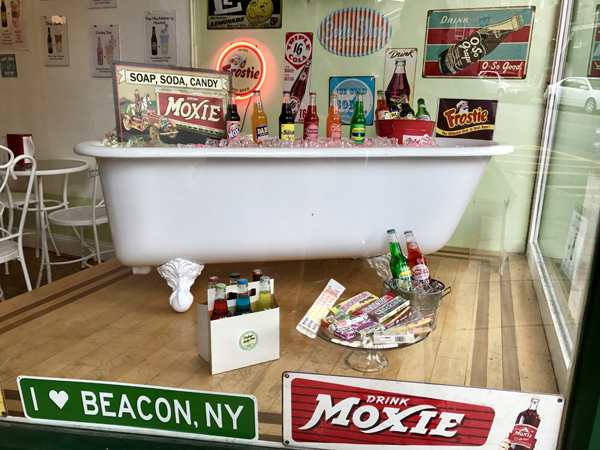 ~Beacon Bath and Bubble (458 Main Street)  A fun little store that carries soaps, bubble bath, lotion and more all made on the premises and doubles as a vintage soda pop shop.
~After the Barn (508 Main Street)  Beautiful handcrafted furniture (the farm tables and benches are my favorite) and vintage treasures all made from reclaimed barn wood.
~Dream in Plastic (177 Main Street)  This cool little shop carries an eclectic mix of housewares, designer art toys, stationary, vintage accessories and so much more.
~Vintage : Beacon (478 Main Street)  You'll feel like your walking into your most stylish friend's closet at this consignment and resale boutique specializing in women's vintage and designer fashions.
~Dickinson Antiques (440 Main Street)  A well curated shop carrying antique furniture and other treasures.
~More Good (383 Main Street)  Locally sourced and organic hand-crafted soda syrup, loose teas, spices and over 50 flavors and varieties of cocktail bitters.
HIKE MT. BEACON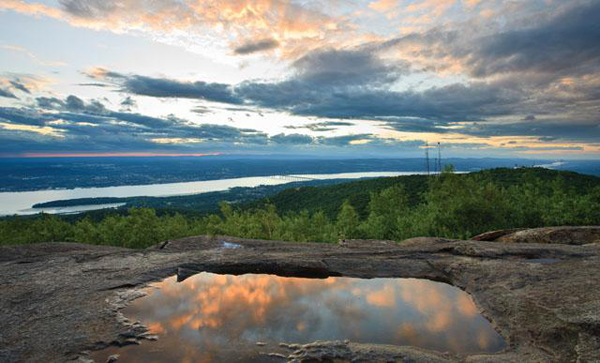 With it's blossoming flora and expanses of rolling hills, the Hudson Valley is a day hikers paradise.  Though you're only a little over and hour and a half from NYC,  with the sound of a babbling brooke and the possibility of spotting an occasional deer  will make you feel like your a million miles away.  Hike to the top of Mt. Beacon where you will have stunning views of the Hudson Highlands, the Hudson River and the city of Beacon.